2020.5.19, 30x100x8M Steel Structure Workshop that Dorian New Materials Technology Co., Ltd. cooperated with the Algerian customer has been sent to the project city, Algiers. The project has a total area of 3,000 square meters. Roof and wall panels are made of 50mm rock wool sandwich panel.
F.Y.I
We use 2 different type Container to transport whole material.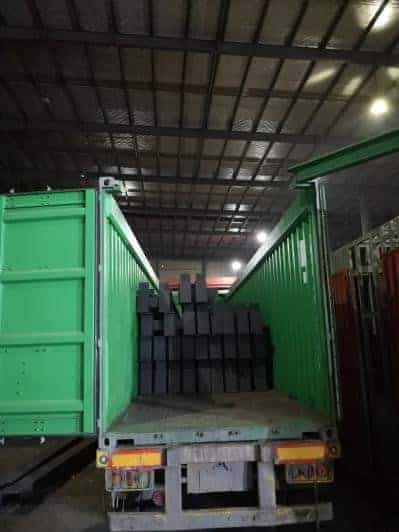 1. 40 Open Top Container to load the main steel structure, the workers can easily and quickly lift the heavy steel into the container, which saves both time and labor cost. It is also easier for customers to lift cargoes out of containers when they arrive at their destination.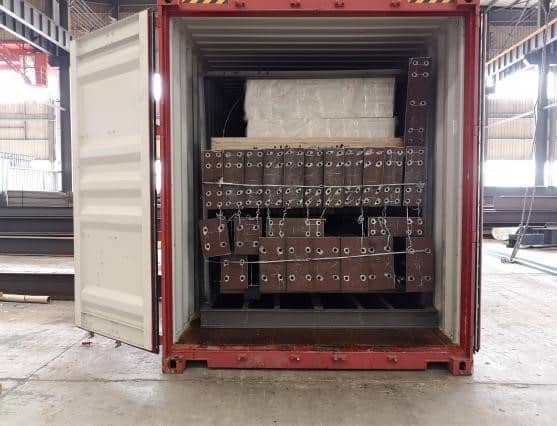 2. Another method of loading 40 High Cubic Container is to make a steel bottom frame, then place the steel materials on top of the steel bottom frame, and finally use steel channel welding and wire rope to fix the entire frame. The advantage of using a steel bottom frame is that customers can more easily pull the cargoes out of the container and transport them to the project site. The bottom steel frame weighs about two tons, and the customer can disassemble it for use in the project, or recycled. However, the labor cost of this loading method is relatively high.
**Dorian can provide engineers to guide the installation(With Extra Cost).
Finally, wish the Algerian customer project smooth installation.
If you interested in Steel Structure Building or need more details about this Steel Structure Workshop, please Contact Us for more information.We are here ready to help.