The project was totally done in the first week of June, which took about 1 month and half in total.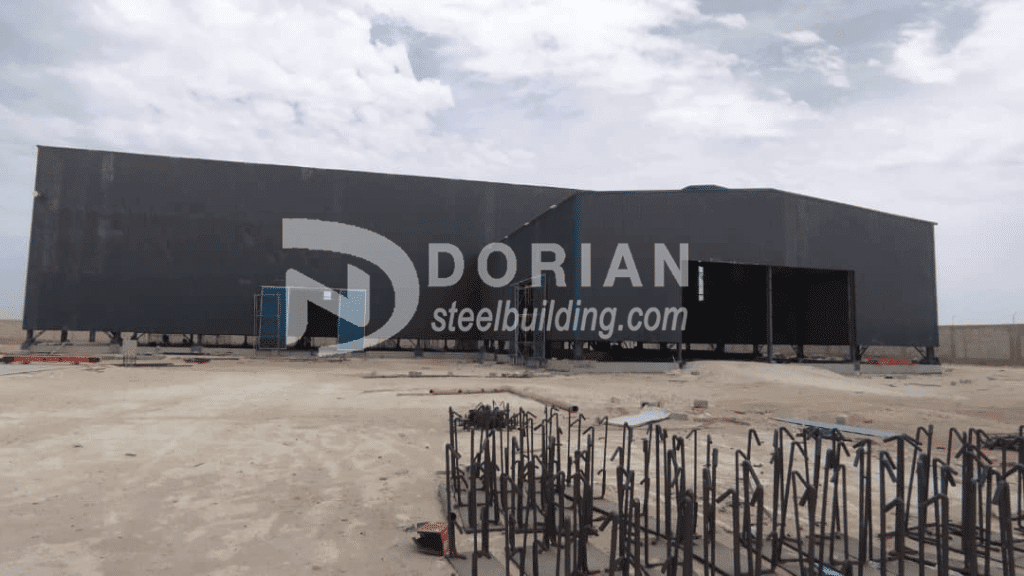 This Libya project is a L shape building, while there are 2 parts of them.
The longer building is with the size of 60x24x15.5m, which is used as the stove workshop. This height can make sure the safety for the high temperature. There are 3 doors space reserved on the gable wall which are in order to loading the materials to the stove inside the building.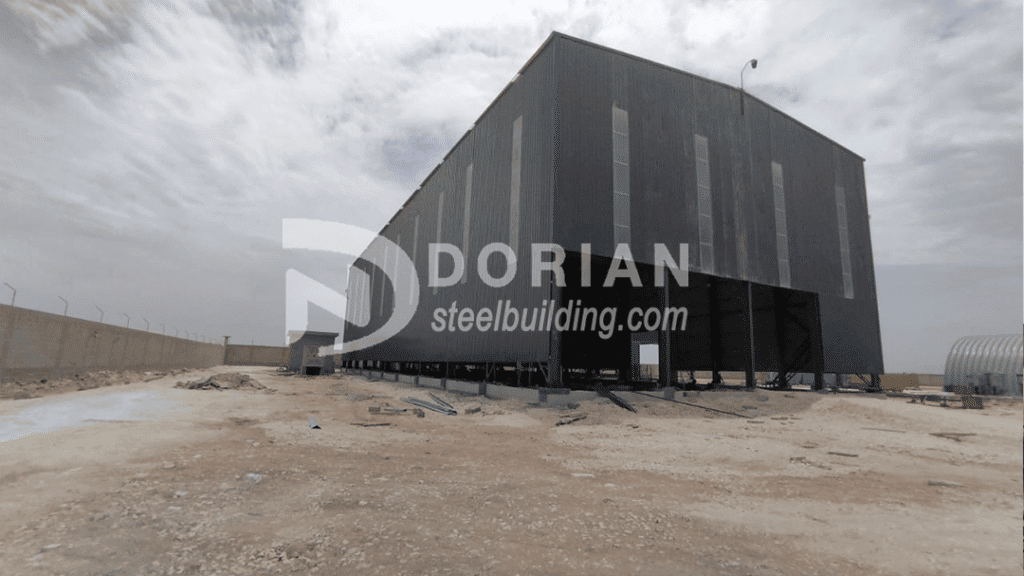 There are 2 cranes are mounted inside the workshop, while 1 is 10 tons and another is 15 tons.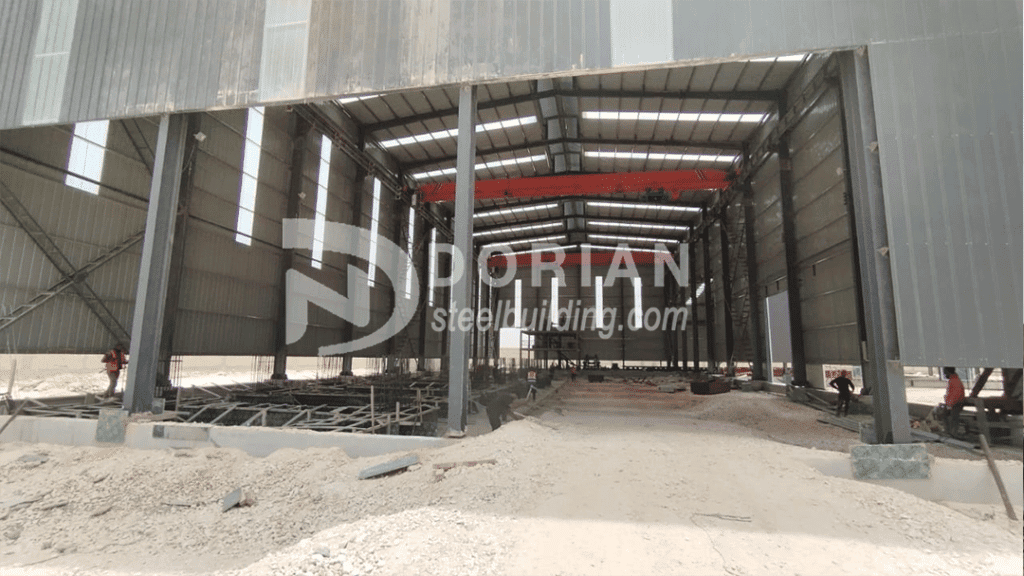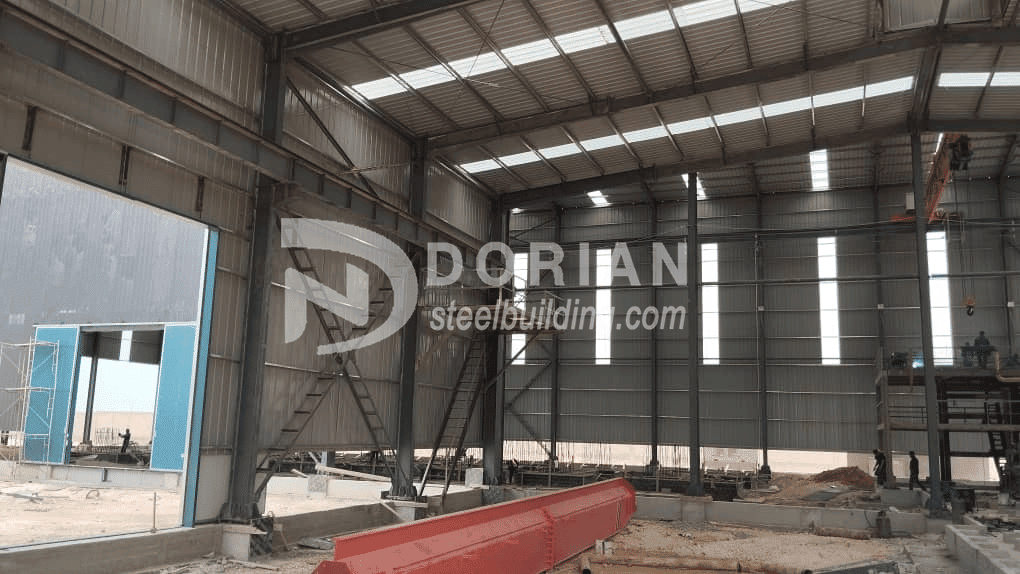 The lower part building will be used as the rolling part, which is used for conveying and loading the rebar. Therefore, this part of the building no need to be very higher. With the size of 24x24x9m, this part will be reserved some space for the Phase II of the project. The second phase of the project will be for the finished product workshop, which is also as the rolling part. And the size for this part is 24x90x9m, which will be connected together with the existed 24x24x9m part.
On June 21, the project had been totally done.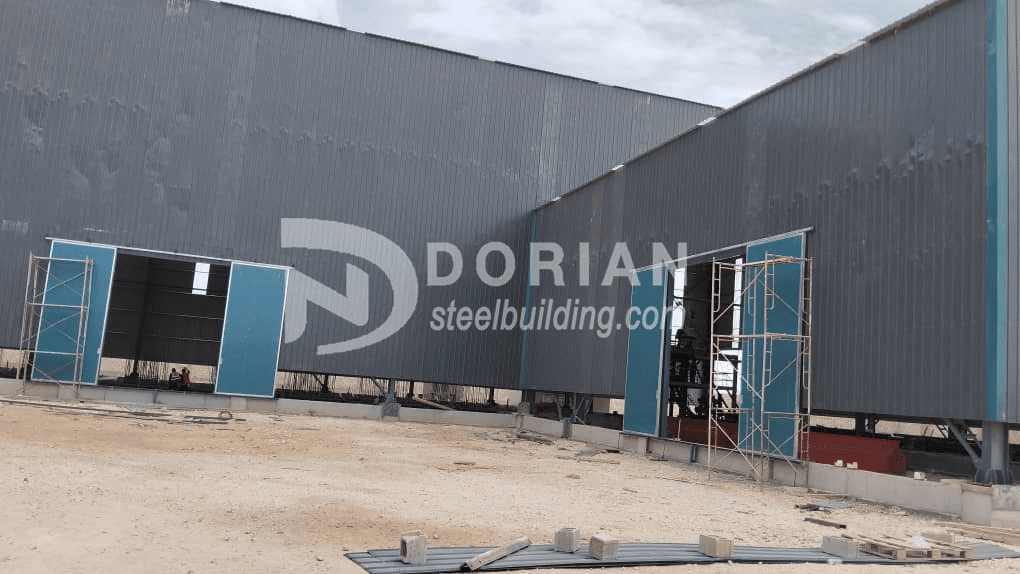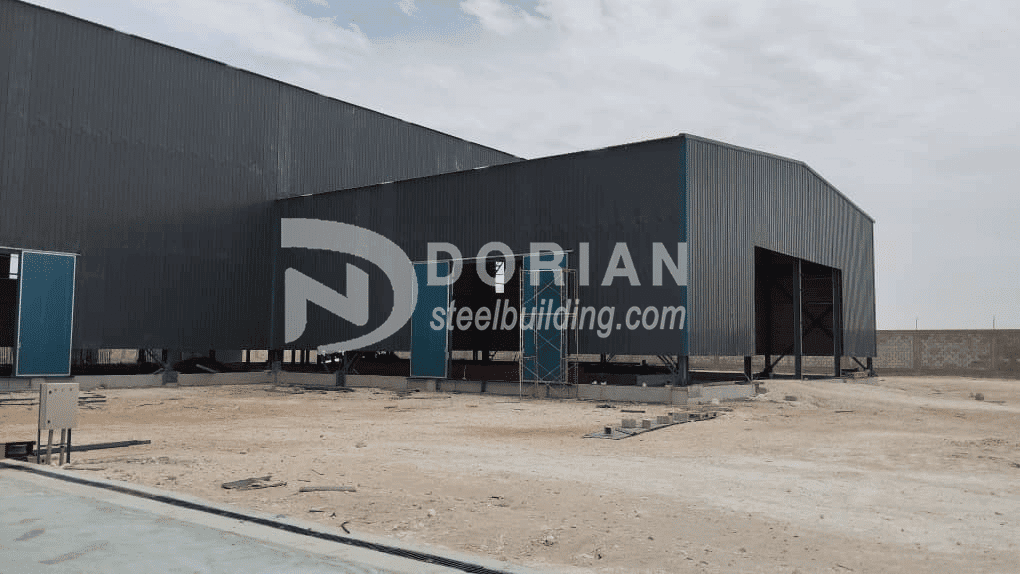 You can check Before Shipping parts of this project at here:
You can check Shipping and Pre-installation parts of this project at here:
You can check Final parts of this project at here: