Project information:
Project Location: Benghazi, Libya
Project Size: Part I:24x60x15.5m Part II:24x48x9m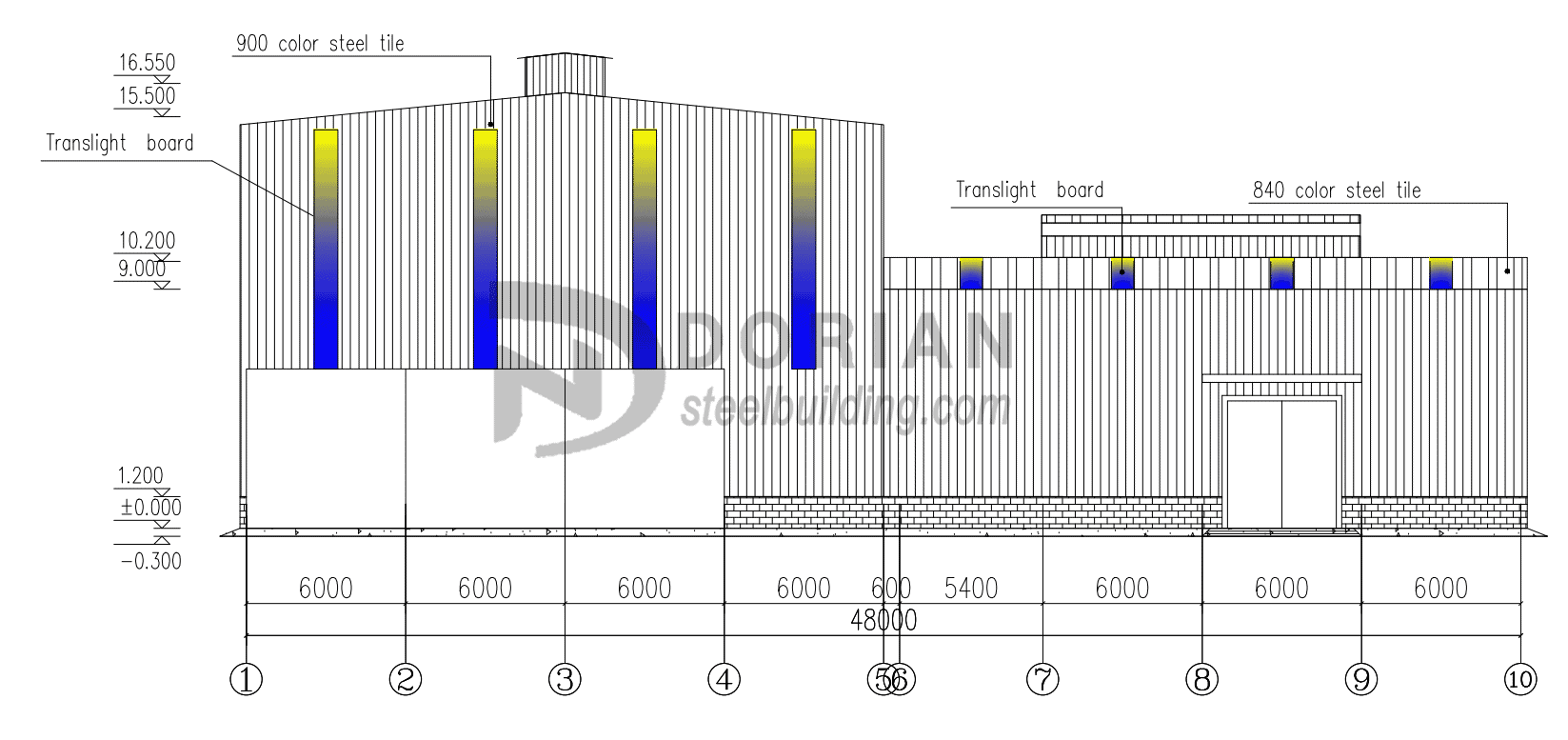 Background:
The project of 2,592 Square Meters steel structure was shipped to Benghazi, Libya in December 2022. This steel structure building will be used as the steel bar rolling mill production line to produce the steel bar. Before the first time of contacting, customer planned to use the concrete building as the workshop. However, since the concrete building need more than half year of construction(steel structure need about 1 month), and even higher cost compared with the steel building, customer eventually chose to use the steel structure workshop plan.
Since the steel bar equipment already shipped in October, customer therefore need the steel structure workshop urgently. After one month of negotiation and modification of the plan and then confirmed the order, Dorian company spent 20 days for the production and finally delivered the goods in the end of December.
The workshop is made up of 2 parts, while the first part is used as the hot melting workshop with the size of 24x60x15.5m. This part of workshop will be installed many stoves, and also need the crane for loading the heavy materials. Thus, Dorian made the crane beam for customer and designed this workshop with 15.5m height for the crane work. The stove workshop requires a high standard of heat dissipation, so a 48m long of air ventilation was designed for this usage.
There are 3 doors size parts was designed as empty, because this part will be used to convey the goods. This design will also be convenient for trucks to in and out.
The second workshop is mainly used as the finished product storage which with the size of 24x48x9m. Since there is no need for the crane loading, this workshop was designed with 9m high. This workshop also equipped with a 12m long ventilation flow.
Both the the workshops are all equipped with skylight panel on the roof and also on the wall to ensure the good lighting by daylight.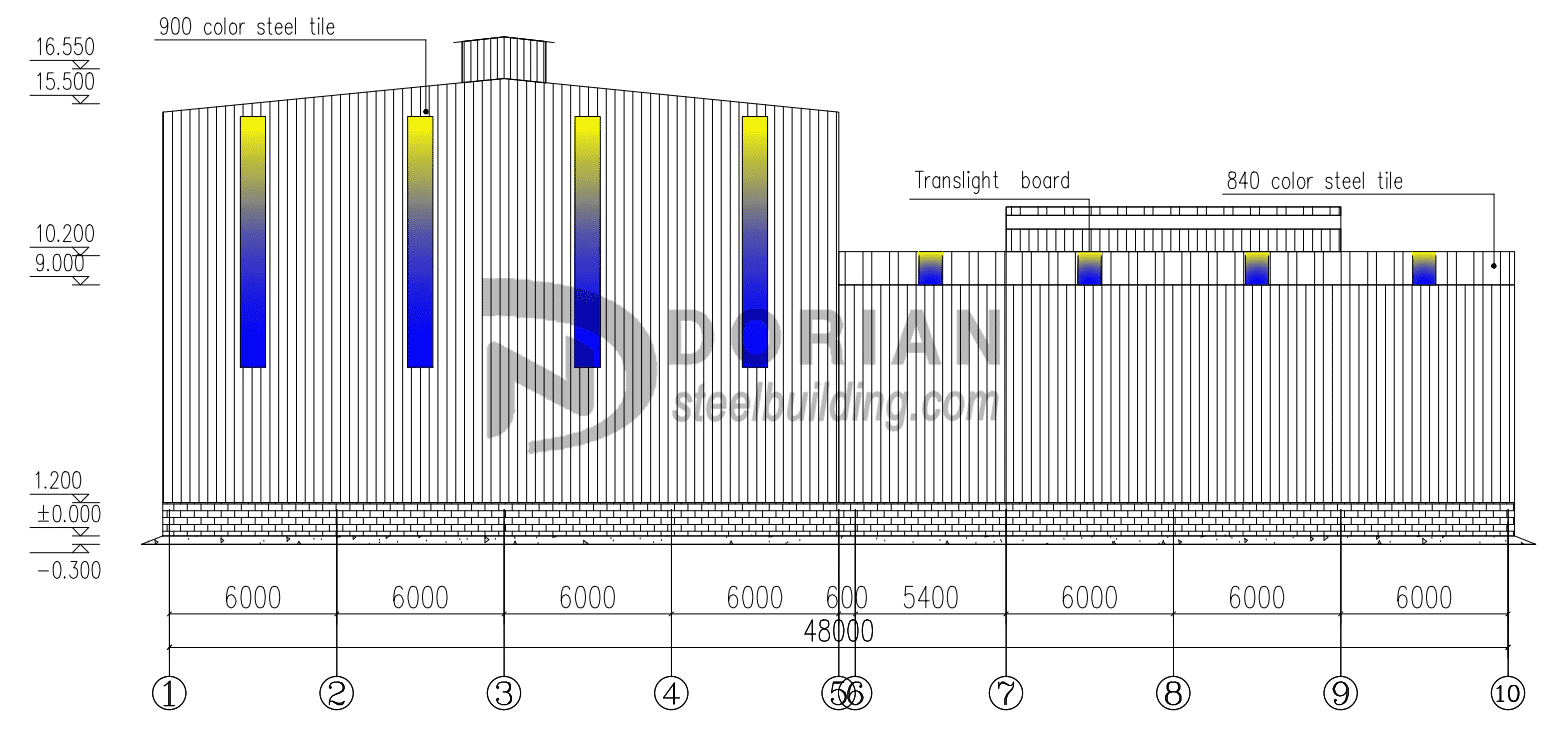 During Communication Clients Also Care Of : How Will Dorian To Avoid The High Temperature To Affect The Columns?
In order to avoid this problem, the engineer in Dorian suggested that there are 2 ways of high temperature insulation.
1. Paint the heat insulation materials against the columns to make sure the columns will be well covered by these materials. In this way, there will be a high efficiency of heat insulation.
2. Cast the concrete to wrap columns, and this is also a good way to protect the columns from high temperature.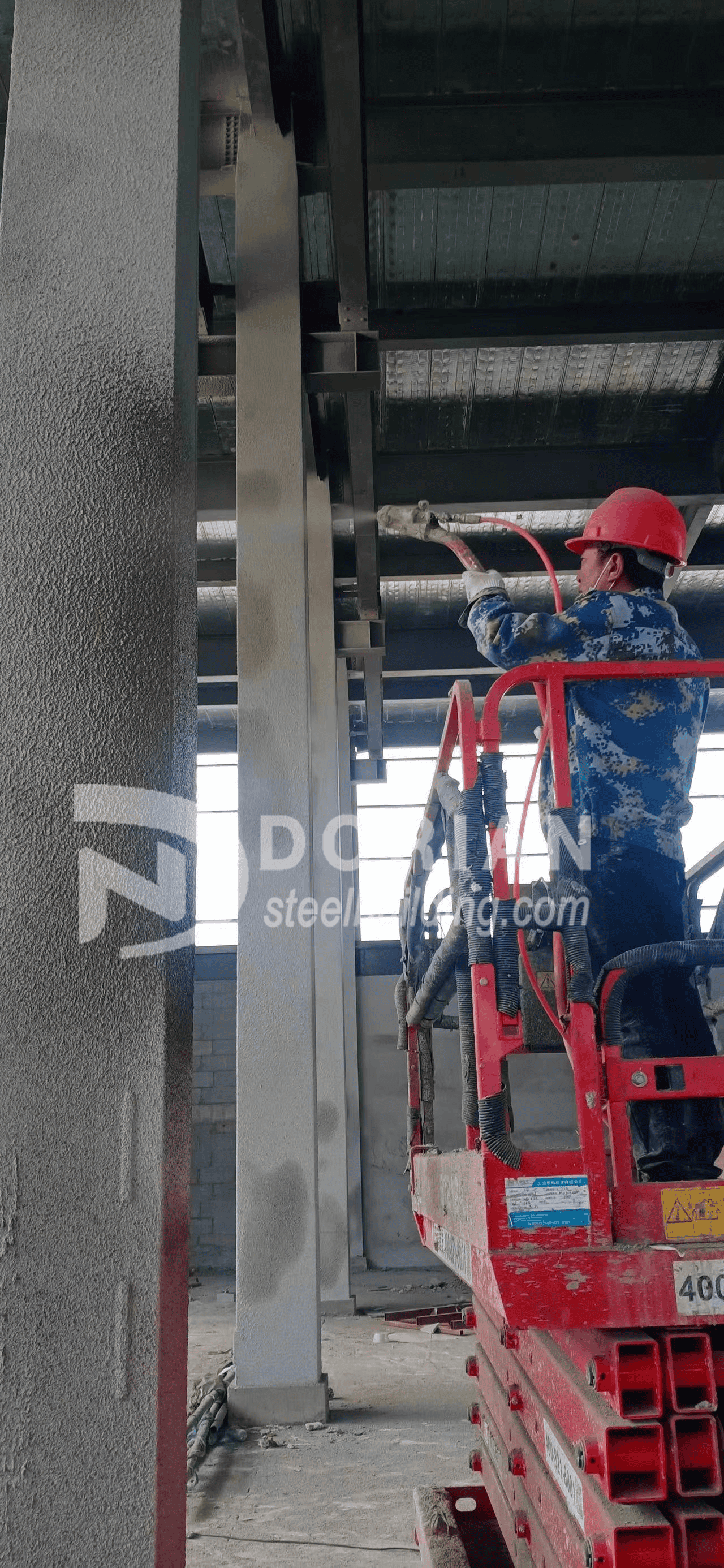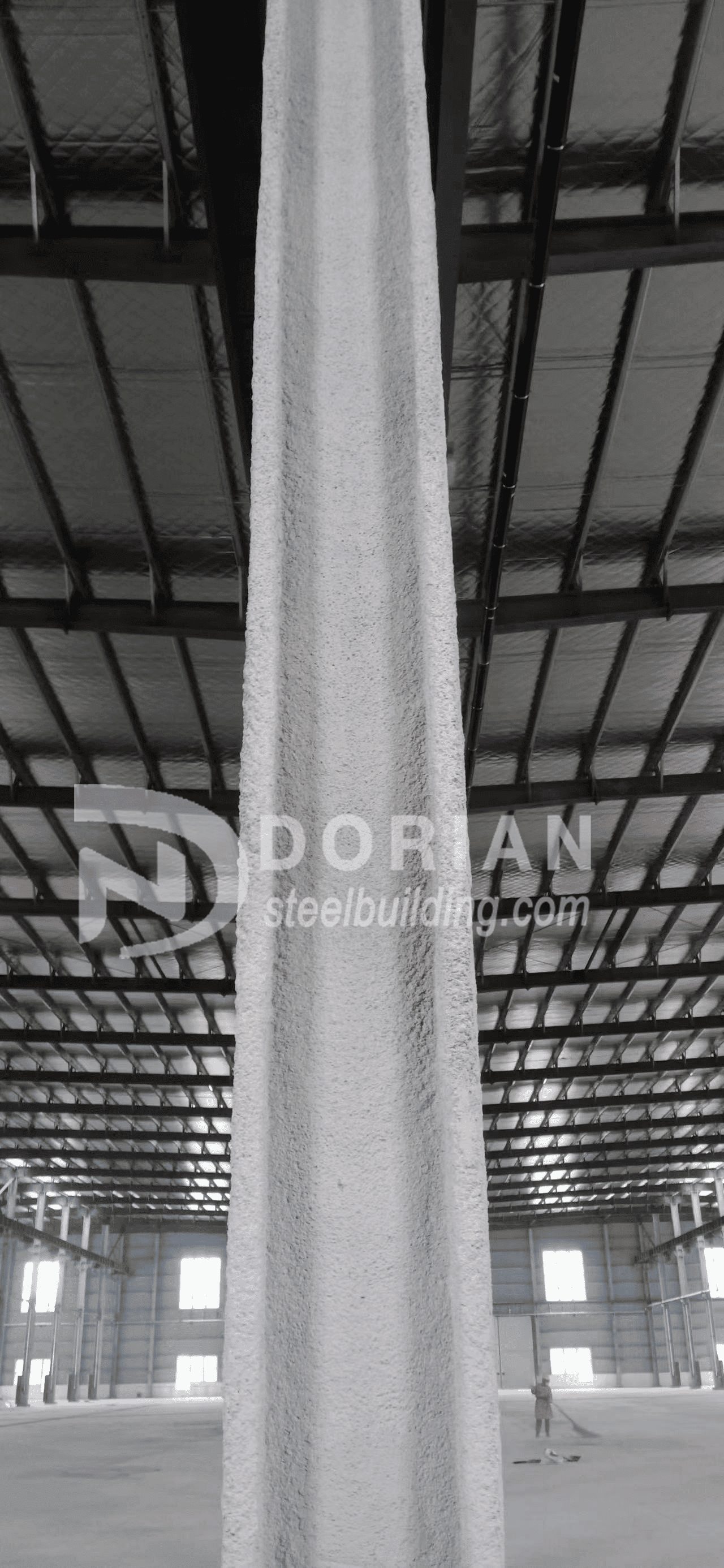 Dorian has a good experience of dealing in this project, and helped many customers to do the heat insulation so far.
You can check Before Shipping parts of this project at here:
You can check Shipping and Pre-installation parts of this project at here:
You can check Final parts of this project at here: