This steel structure warehouse building is used for manufacturing the spare parts for the motorbike, which enjoys a very large market in west Africa.
The project located in Ouagadougou, Burkina Faso, West Africa, which with an area of 3,600 square meters.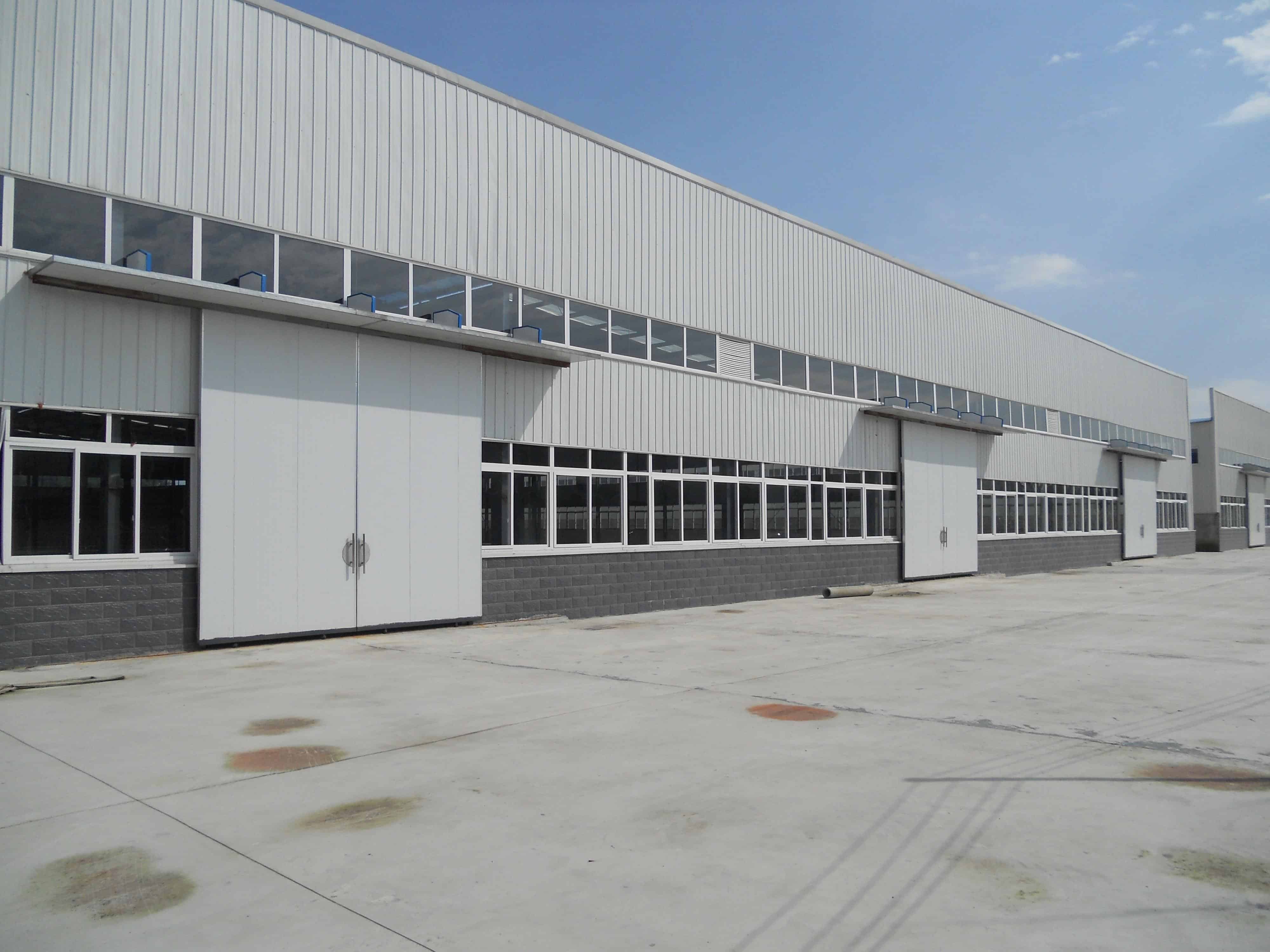 In this project we put extra focus on Steel building thermal insulation & Cooling system.
The location there is extremely hot all year around, which requires the project a high-performance for heat insulation. Thus, the wall board of sandwich panel is recommended to the user to help them for thermal insulation. Meanwhile, the roof panel is used the steel sheet board and glass silk floss 2 layers for cooling. Besides, the ventilation balls are equipped on the roof panel to help for the air circulation, and this will also contribute to the cooling system.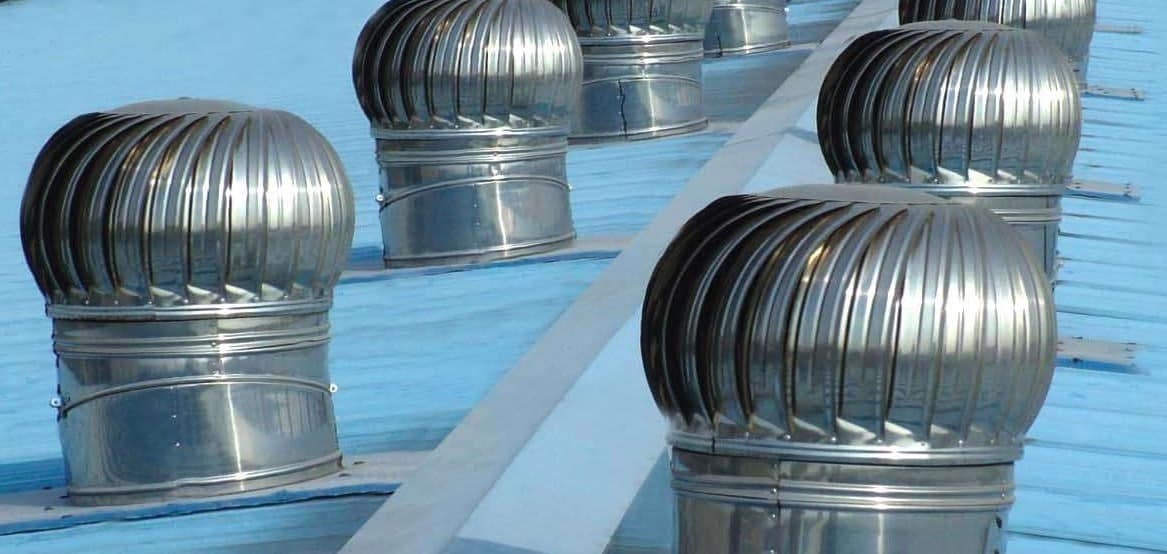 Above picture is the ventilation ball, which is very common for the steel building for heat insulation. This ball is to use the principle of natural air convection to accelerate and transform any parallel air flow into a vertical air flow from bottom to top, and it is akin to the chimney effect generated by the combination of buildings and equipment to achieve indoor and outdoor ventilation. It enjoys long service life, and do not need operator, which is very easy to use. Since the warehouse will easy to cause harmful gas, this ventilation ball can help to discharge such gas which will be very environmental. The operation of such ventilation ball will not cause the noise because it is natural system. In this way, the laborers inside the workshop can maintain their fitness. It can also guarantee the safety if there is any fire, since the smoke can be discharged by this.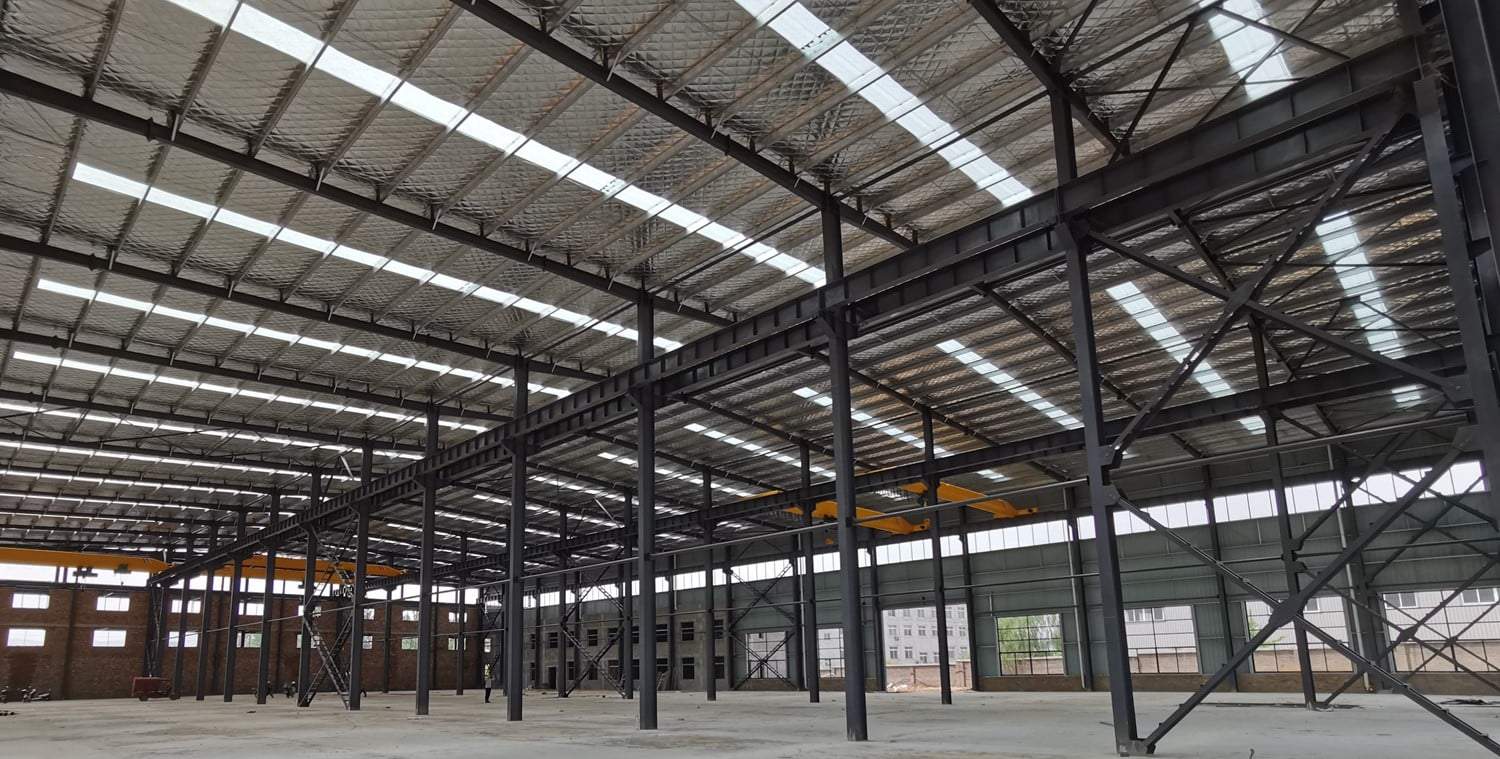 Cooling pad and cooling fan
While there is another type of even higher-efficiency of cooling system, it is the cooling pad and cooling fan. This cooling system consists of the cooling pad, cooling fan, water pipe, water circulating system and control system, which can totally ensure the inside building with stable temperature. Even in the very hot weather area, it can still guarantee the cool temperature which will be very efficient for feeding the hen, cow, sheep, horse and other animals.
About Installion
The installation of this Steel building is fast, since Dorian company sent the engineer there for assembly guidance.
A installation team which with a dozen of workers will be ok for the daily work.
1 set of 25T crane truck will be enough for the project.
While the skylight panel and the crane are also installed as the customer's requirement.