In April of this year 2022, our Philippine client received all components and started to do erection work of the second phrase steel structure chicken house.
Comparing the sever competition with various suppliers to win their first phrase project, customer decided to go with Dorian without any hesitation based on Dorian's performance for the first phrase project.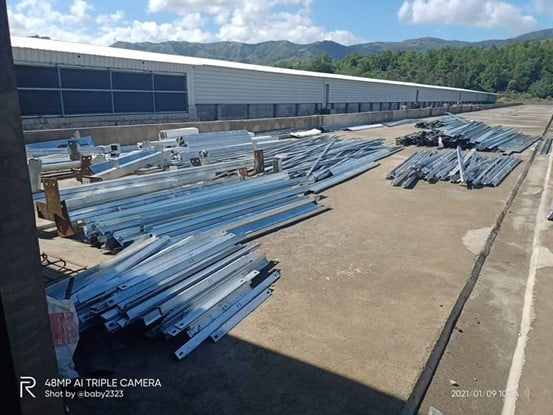 Chinese people said that "everything is difficult at the beginning", all client is picky and cautious before making the final decision.
Customer planned to audit the factory before placing the order to us, but they were stopped considering the spread condition of Covid-19 all over the world. Video conference about factory tour is not good enough , they also asked the third party--TUV China to audit our factory in site.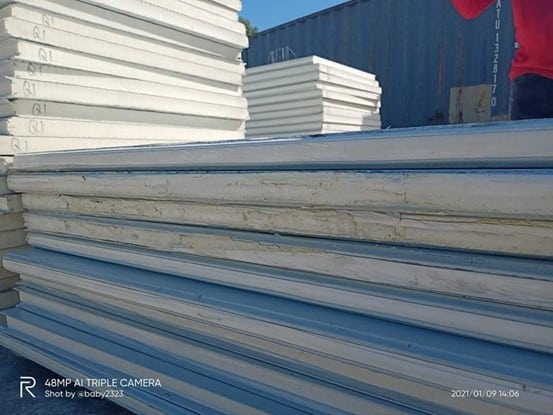 Chicken house need strict control of temperature and humidity condition, Client need Dorian to stick clearly as their request and provide the certification for all materials based on CE,ISO and EU standard.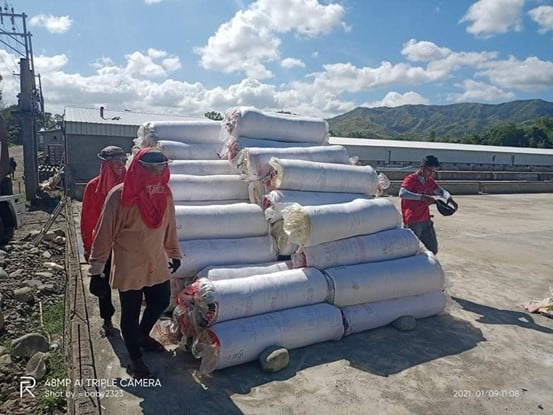 PU panel for roof & wall with all galvanized metal surface is the basic request from customer about their first phrase project considering the high temperature and salty humidity condition in Philippine. Dorian win the bidder with their competitive price and reliable paper work about the installation work afterwards.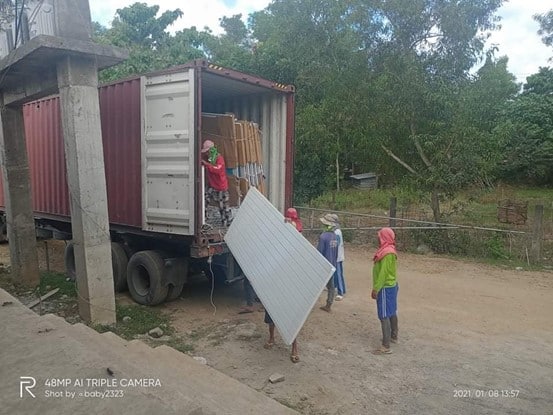 After the order confirmation for first phrase, Dorian provided the foundation layout in advance for customer to proceed the civil work locally beforehand. Client received the goods for the first project in Jan 2021 and complete the installation work within another 2 months according to Dorian's installation layout and installation brochure with pictures and videos.
Spread of the COVID-19 virus cause the decline of global economy, client also need to face this problem, but they do not want to stop their business expansion even though in this tough situation. Client asked Dorian to design the new Chicken house for 50000 broilers with their budget.
Finally, new proposal about the 3000 square meters chicken house comes out
-.Roof--100mm glass wool cotton with single layer steel plate instead of PU sandwich panel in first phrase
-.Wall--50mm PU sandwich panel
-.Steel column&beam-- two layers epoxy painting instead of hot-dipped galvanized
-.Secondary frame--- galvanized surface as the first phrase.
Based on the above proposal, not only saving the raw material cost, but also minimizing the qtys of loading containers and saving the shipping cost. Insulation effect is also test and acceptable by Dorian's Philippine client.
As Dorian's slogan--"Dedicate to the brilliant steel buildings", Dorian is not only the raw material supplier and builder, but also the dream carrier. Telling us the request, Dorian will realize your dream for the buildings.