Project Information:
Project location: California
Project Size: 38x36x4.2m steel structure parking lot
Project Details: Steel structure frame with industrial gray color+0.5mm single steel panel for the roof+integrated photovoltaic solar panel charging system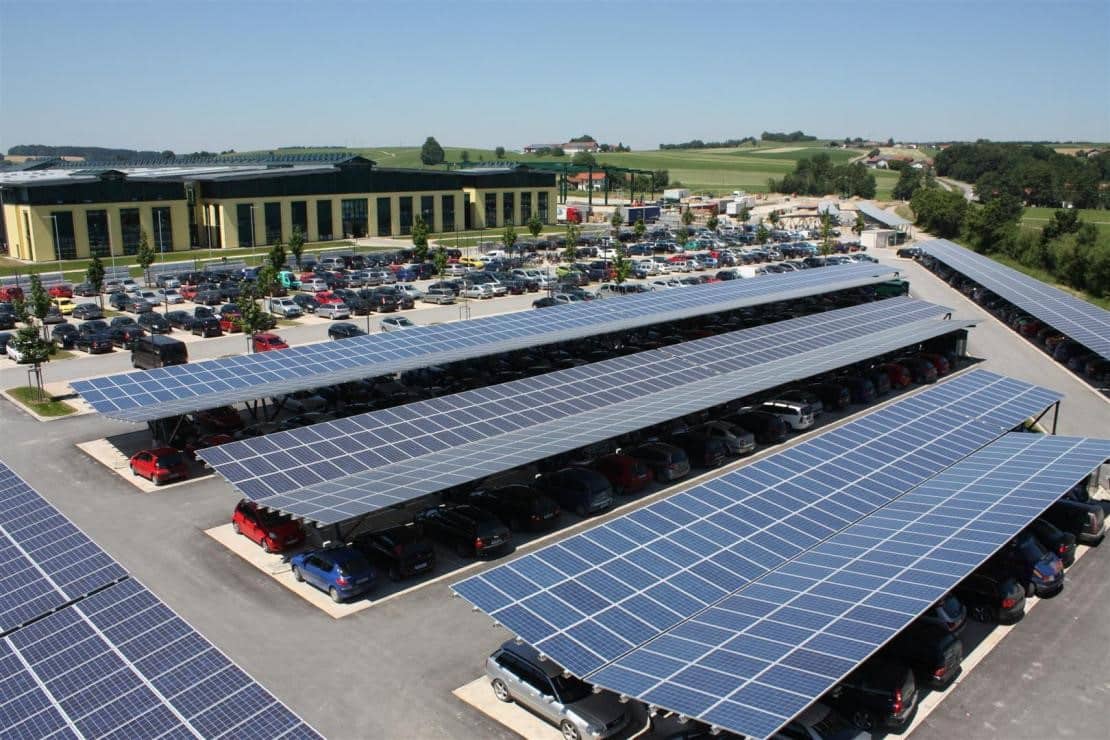 Project Process:
Dorian received inquiry in April 2022 and learned that the client had 15 acres of vacant land in the western state of California and plan to develop it for commercial use-- developing it into an integrated photovoltaic solar charging parking lot.
After investigated this vacant land, Dorian team programmed usable area, 1368m2, according to the the charging equipment which client purchased. Normally, the brackets of PV solar panels are made of corrosion resistant square tubes, which can make them to keep durable and safe. Meanwhile,Dorian has many years of experience working with frames made of this material and was able to supply the brackets for the PV solar panels and design the brackets for the project. Before this, Dorian have exported steel structure buildings with this type of brackets to Africa and Europe.
The most importantly, Dorian provides one-stop solution for all client, and also can help them purchase some relevant equipment(overhead crane,integrated solar charging system etc). "CeramiX energy company" is one of Dorian's partner, which is the leading lithium battery supplier with strong technology strength in China.
After discussion and analysis by both parties, the steel structure car parking with a complete solar panel charging system was finally reached and confirmed by client.
Moreover, detailed installation documents was sent to the client in advance. On the other hand, senior engineers will visit to the USA and assist client with the subsequent installation.
All the goods have been delivered and Dorian will share you with more progress about this project later......