Project information:
Project Location: Laem Chabang, Thailand
Project size: 15x36x6m, 2 sets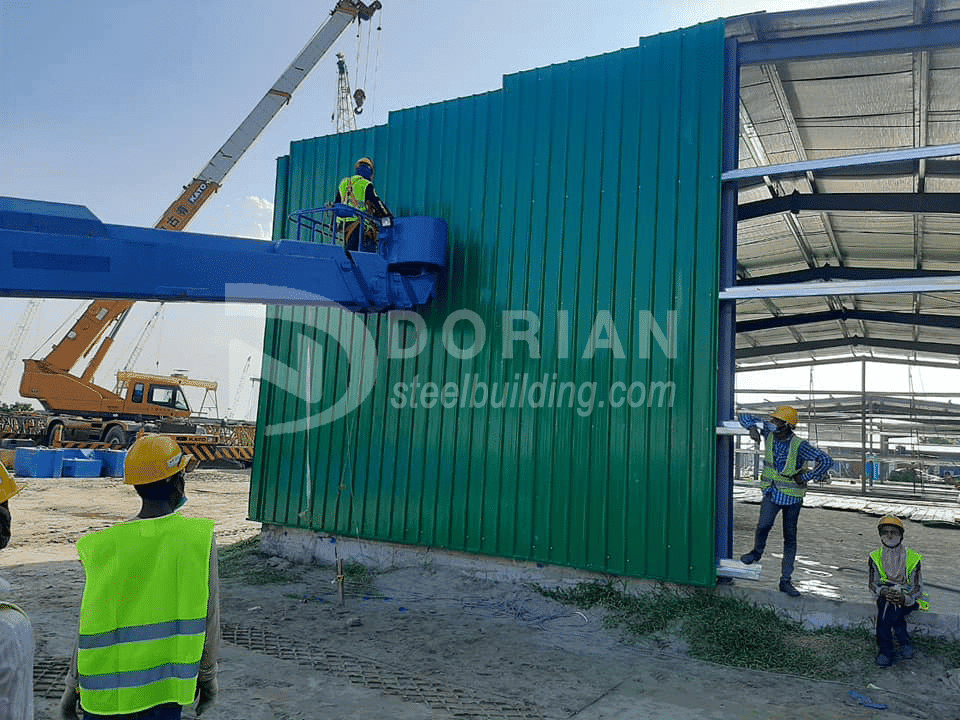 Background:
Last September, a steel building inquiry from Thailand sent to Dorian team, and looking for a suitable manufacturer for his steel workshop. This customer has 3000 square meters land, and plan to build a workshop with 1000 square meters. According to customer's request and land size, we recommended 2 sets 15x36x6m building to customer and the customer also was satisfied with this proposal.
These buildings will be used to make juice and cans, like coconut, mango, passion fruit etc. Some juice and cans will sell in local markets and some of them will export to other countries. It is conveniently located in Laem Chabang, the main port of Thailand, which is conducive to exports and imports.
The Influence Of Weather On Steel Structure
Thailand has a tropical monsoon climate,the annual average temperature is 22-32℃ and annual average rainfall is over 1000mm, sometime there are typhoons. In different areas, different factors need to be considered when designing: for example, in heavy rain areas, drainage needs to be considered; in hot areas, insulation is important; windy and snowy areas also need to increase the load on the steel structure.
1. Drainage
For the rainy area, conventional buildings normally use the gutter and downpipe as drainage measures, the gutter materials often chooses color steel and galvanized steel, stainless and others, the thickness generally are 0.3-18mm, the engineer will choose the gutter materials and thickness according to the volume of the rainfall. For this 1100M2 project, considering it needs stronger drainage capacity, designers choose the galvanized steel gutter, plus 110mm white PVC pipe as downpipe.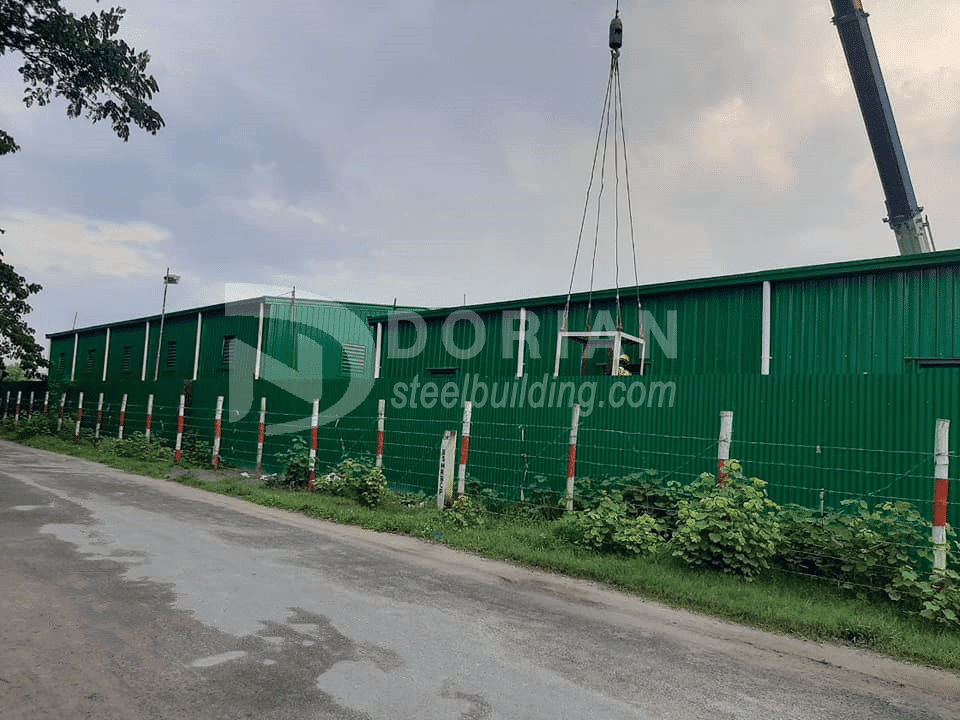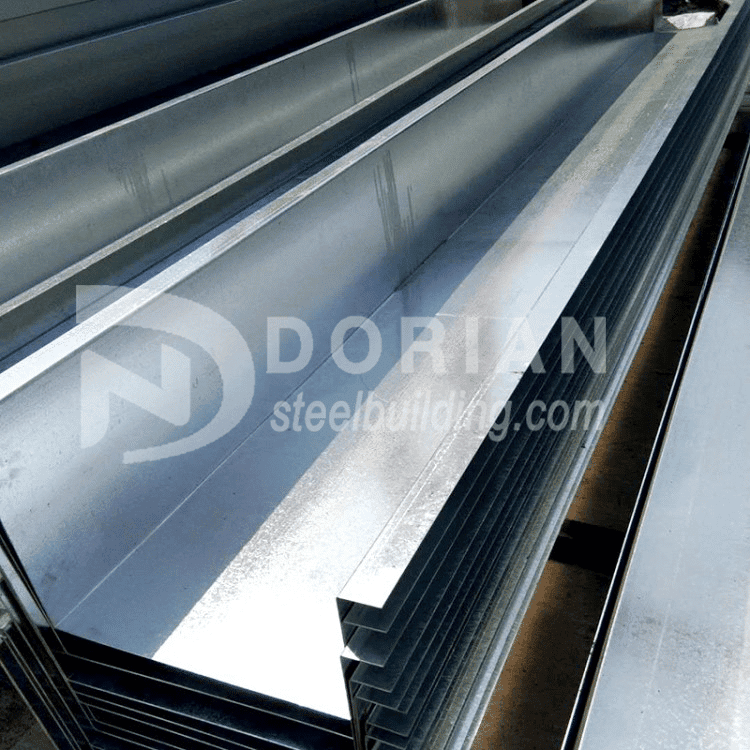 2. Insulation
According to the heat preservation demand in high temperature area, we should choose sandwich panel and glass wool solution, but considering the transportation and other problems, we recommend the roofing solution of single layer steel plate + glass wool + steel mesh for our customers, under the same effect, the volume is smaller and save the transportation cost, so most of our customers choose this heat preservation roofing solution.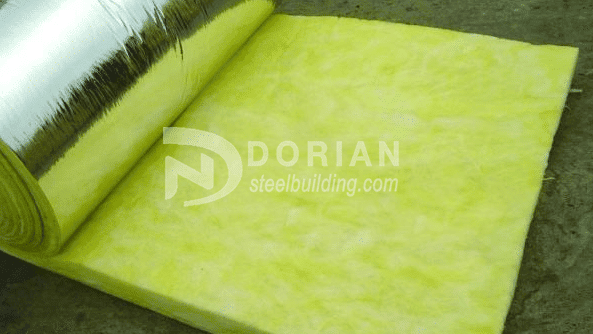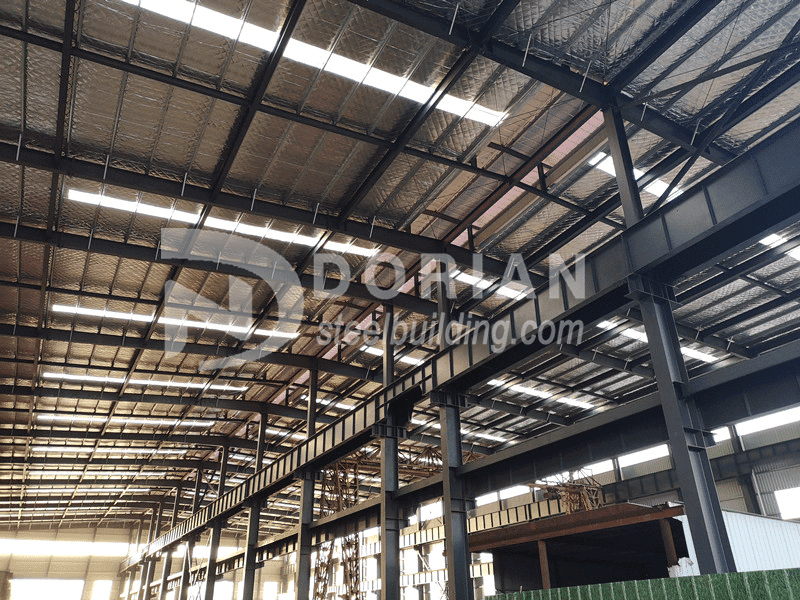 3. Wind and Snow Load
The lateral load depends on the wind speed, the higher wind speed, the higher lateral load; In addition, snow load will affect the vertical load, the thicker snow load, the firmer roof are required, Engineer needs to confirm the Lateral load and vertical load according to local max wind speed and snowfall.
Related Components
The ventilation and lighting are important composite factors for steel buildings. Skylight panel, windows, louver, ventilation ball, ventilation ridge are the regular choice for lighting and ventilation. One bay put one louver of this project.
A 1m wide, 12m long canopy on one side of the wall makes it easy for employees to get out of the rain, and customers from rainy areas always add canopies to their steel workshops/warehouses.
Client also purchased 1400m gray fence from us to protect his property on this land.
Color steel sheet fence, steel mesh fence, crane, related equipment and tools can be provided based on the customer's need.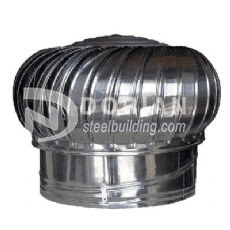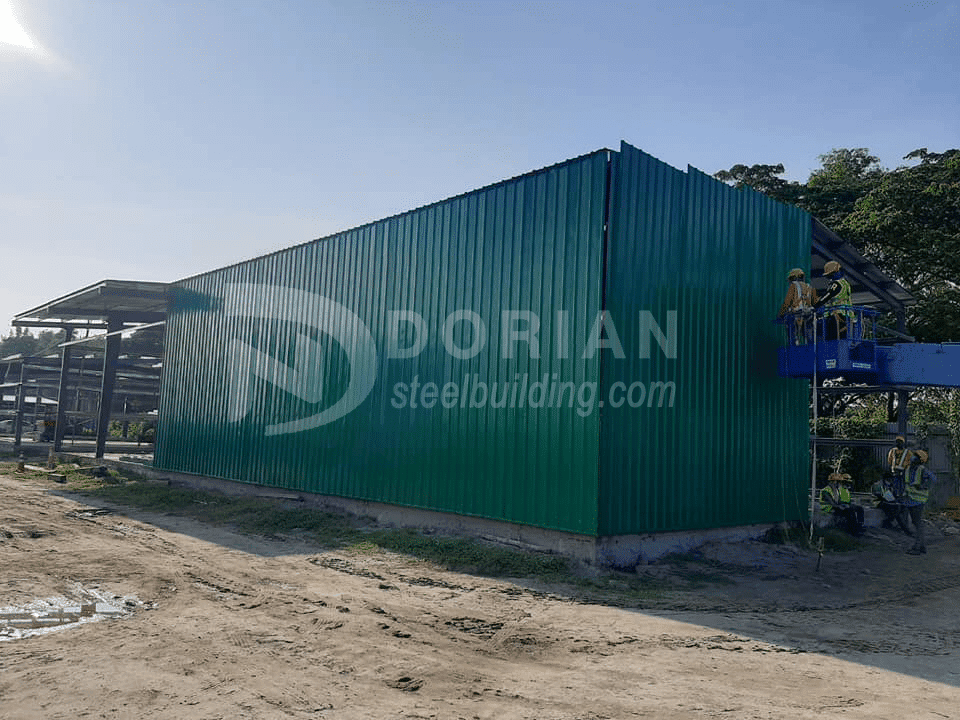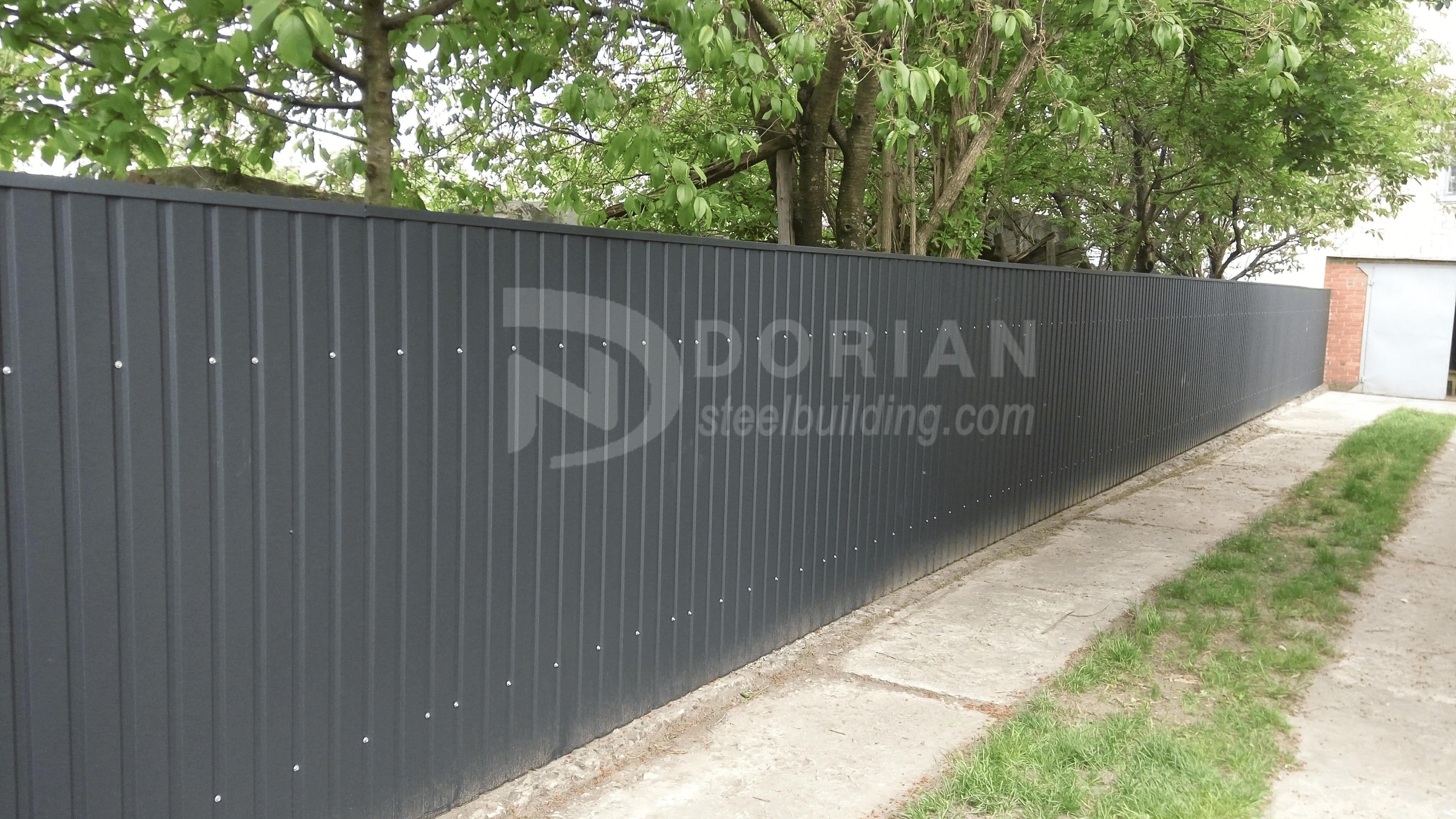 Production time is controlled in 20 days and plus 17 days sea transportation time. This April, customer received the containers and started the erection work. Local construction team were completed the erection work within 3 months according to Dorian's installation drawings/brochure/video. Client was pleased with our goods and services, the second 1000M2 project is in progress, which will start next year.