Project information:
Project Location: Naypyidaw, Myanmar
Project Size: 25x42x6m steel structure shed used for storing motorbikes and
Project Details: H shape steel frame+0.5mm single layer steel panel for the roof with blue color+Gutter&Downpipe.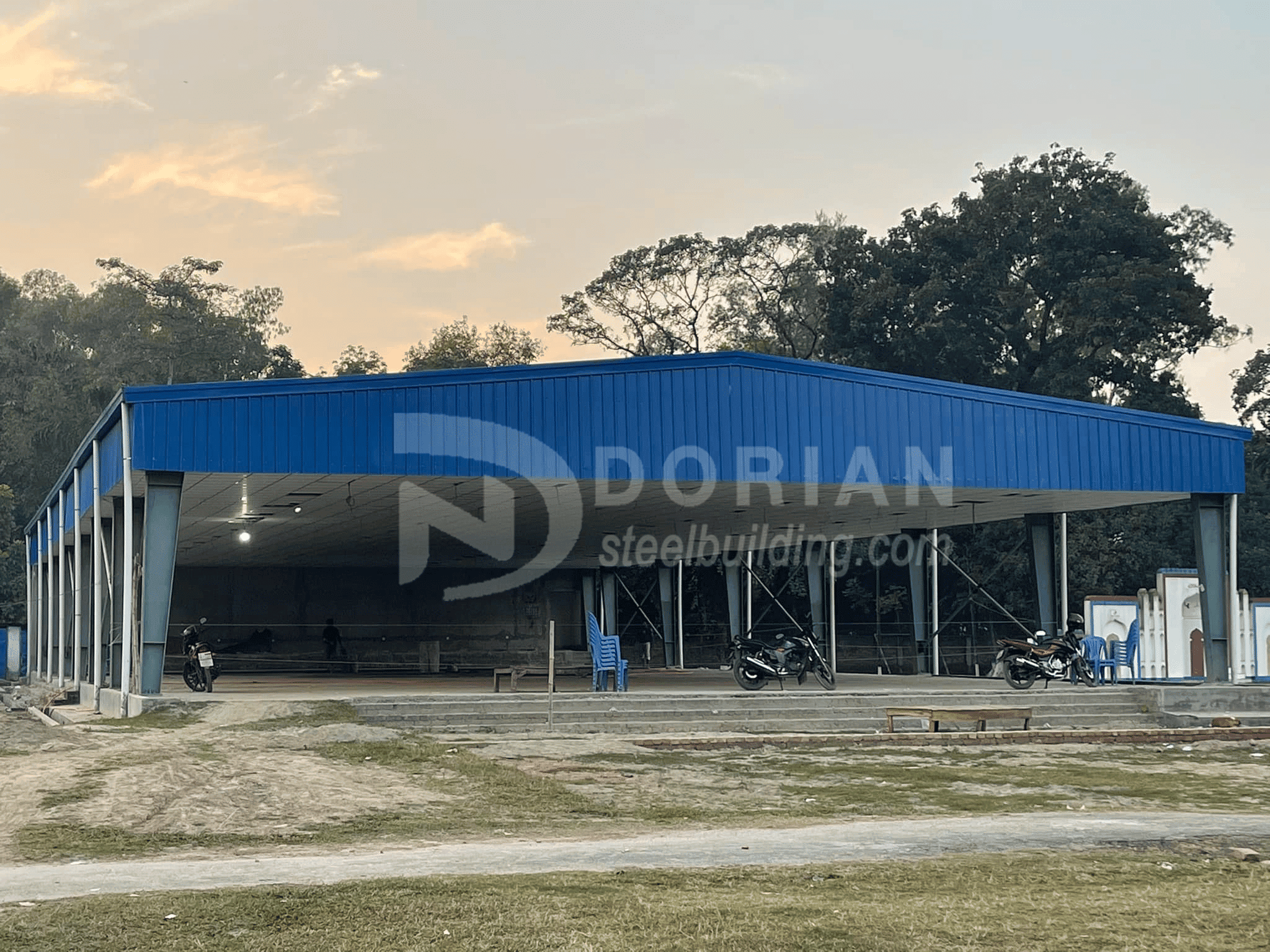 Project Background:
Dorian received inquiry on April and learned that it was government project and need to bid. It was mainly used for parking motorbikes and government planed to finish project erection before October in order to catch time to use. Moreover, The bidding would start in May and client revealed that there would be a lot bidders to bid it. Then Dorian Group developed the whole set proposal for this project and helped client won this bidding finally to carry out this project successfully.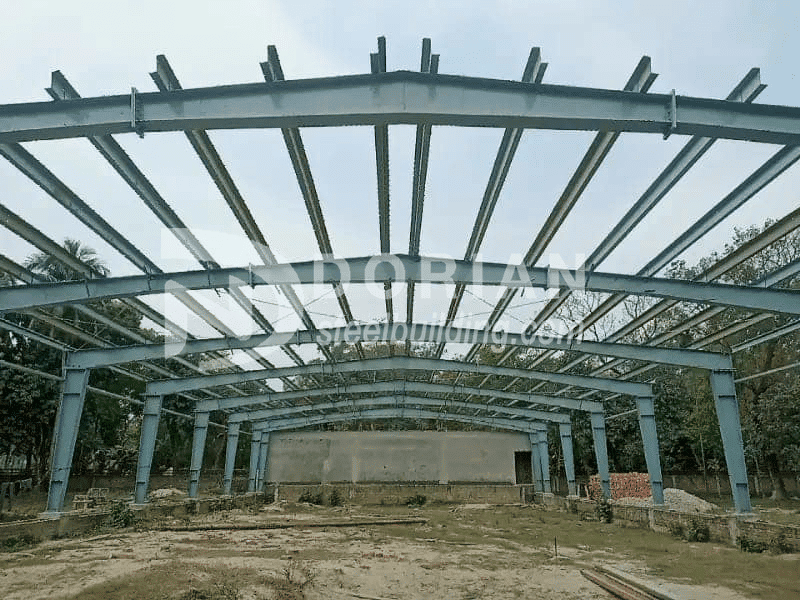 Project Design:
The customer required the project length and width 42x25m, the detailed height need to be recommended by Dorian according to the specifics . As it need to have a suspended ceiling, on the basis of this, Dorian engineer suggested 5m high for the eave and 6m high for the ridge. Wall panel only needed to cover the suspended ceiling, and roof panel was equipped with single layer steel panel based on the local weather condition.
In addition, no central column was designed in the middle, which is the most reasonable solution for this project and can make good use of the building space.
The Myanmar is located in the South East Asia, and it belongs to Tropical climate and so there a lot a lot of rain. It rains almost five months of the year, so the drainage system is especially significant. Dorian engineer designed gutter for the eave and downpipe by the side of each column, which would drain the water to the ground in time. Dorian engineer made detailed proposal drawing firstly, after studied the drawing with stakeholders and several government personnel, Dorian's proposal was approved and quotation was provided to client soon.
After a week of comparison and inspection, The client was satisfied with Dorian's service, capacity&price, and chose Dorian finally.
Subsequent Process:
The roof and wall panel were customized to blue color, which was one of the frequently used among clients. In addition, other colors like red, white, industrial gray etc can also be customized as client need. Otherwise, industrial gray was customized for steel structure frame, this is also the most commonly used and popular color for the steel frame.
After confirmed all the details, Dorian workers produced goods based on the production drawing. It only took 10days to finish all the production and arrived at Myanmar after one week of shipping.
For now, this project has been finished installation work and already put into use for a long time. Dorian received project pictures from client and are communicating the subsequent projects... ... The cooperation will continue..